Direktorat Pelestarian Cagar Budaya dan Permuseuman
Kementerian Pendidikan dan Kebudayaan
Candi Indonesia Seri Sumatera, Kalimantan, Bali, Sumbawa
14 Jun 2019 - 07:56 am (2 year ago)
Content Language : English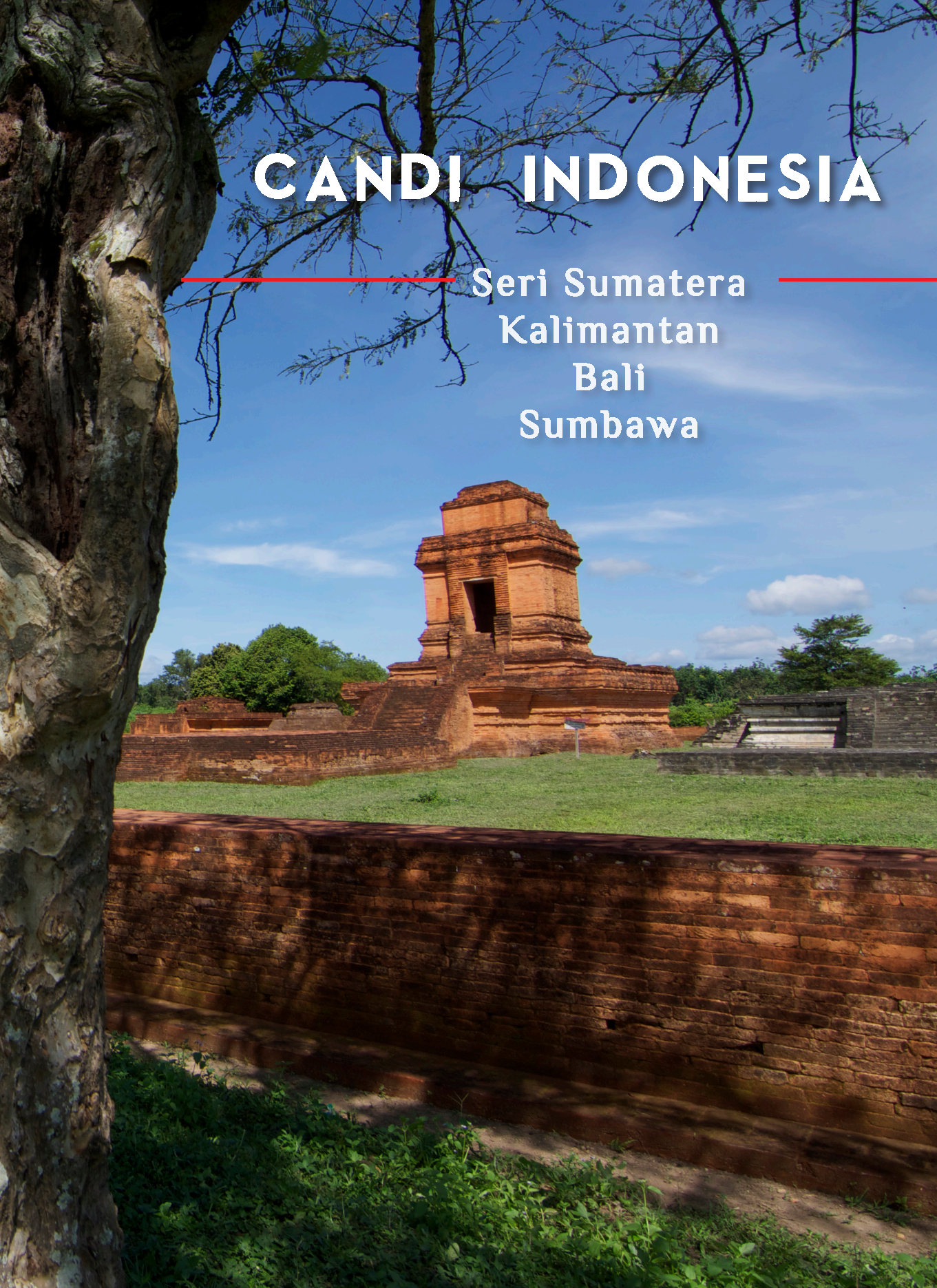 Abstrak
Peninggalan warisan budaya Masa Klasik atau Masa Pengaruh Hindu - Buddha tidak hanya tersebar di Jawa tetapi juga banyak ditemukan di Sumatera dan Bali. Sisa-sisa kebudayaan Hindu-Buddha tersebut juga terdapat di Kalimantan dan Sumbawa meskipun jumlahnya sedikit. Hal itu
memberikan gambaran kepada kita bahwa masa kejayaan kerajaan-kerajaan Hindu-Buddha terjadi di Sumatera dan Bali dan menyentuh pula Kalimantan dan Sumbawa.
Uraian dalam buku Candi Indonesia: Seri SumateraKalimantan-Bali-Sumbawa ini diawali oleh pendahuluan yang membahas latar belakang persebaran agama HinduBuddha di Indonesia, penamaan bangunan suci HinduBuddha, periodisasi candi-candi, karakter lingkungan bangunan suci, dan permasalahan di seputar pelestarian candi berbahan bata. Sementara itu, artikel tentang bangunan suci disusun berurutan dari arah barat ke timur, atau dari ujung barat Sumatera berakhir di Sumbawa.
Abstract
The cultural heritages from the classical period or from the Hindu and Buddhist periods were not only discovered in Java but also in Sumatera and Bali. The remains of Hindu and Buddhist cultures, though not many, can also be found in Kalimantan and Sumbawa. These traces of ancient structures provide illustrations of the glorious era of the Hindu and Buddhist kingdoms in Sumatera and Bali, and also scattered in Kalimantan and Sumbawa.

The book of Temples of Indonesia: Sumatera, Kalimantan, Bali, and Sumbawa Series starts with an introduction on the background of the spreading of Hinduism and Buddhism in Indonesia, the naming of Hindu and Buddhist sacred structures, the periods of the temples, the environmental characteristics of the sacred structures, and the issues on preserving brick temples. The book is arranged according to the locations of the sacred buildings that follows the west to east direction or from the western tip of Sumatera and ending in Sumbawa.

*Content Language : Indonesia - English