SEAMEO SEAMOLEC
Southeast Asian Ministers of Education Organization
A Discussion on Quality In Open and Distance Learning and Efforts made by Hanoi Open University
29 Apr 2019 - 06:08 pm (5 year ago)
Content Language : English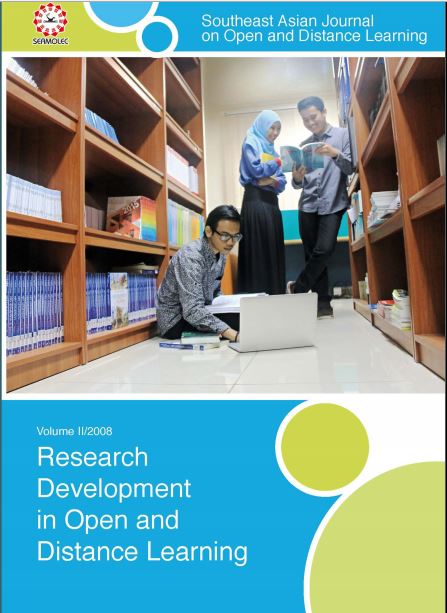 Vol 2 No 1 (2008) Research Development In Open and Distance learning
Phan Van Que
Tran Duc Vuong
Abstract
Quality in education is crucial for any open and distance Learning institution. Pursuing quality has been the critical issue theoretically and practically. The concepts of quality in open and distance Learning has been discussed by a number of scholars and researchers in various workshops and conferences.
Though there have been different approaches to the concept of quality in ODL, scholars and researchers may agree upon some common aspects, such as caring for clients, coherence in teaching and learning process. responsiveness to changing client needs, and focusing on public accountability, student learning, program effectiveness. institution evaluation, etc.
To assess the quality, some researchers have developed different models, such as Four Component Model, Quality Wheel Model, and Five Criteria Model. Each criterion in these models could be observed based on a number of indications by different viewers.
For 14 years since the establishment, Hanoi Open University has been unceasingly striving toward excellence to meet the demand and requirement of the society and people. The effors made by HOU will be discussed based on the criteria of quality