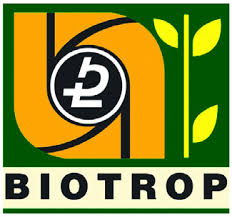 SEAMEO BIOTROP
Southeast Asian Ministers of Education Organization
HEAVY METAL ACCUMULATOR PLANTS FOR GOLD MINING PHYTOREMEDIATION PROGRAM: MORPHO-PHYSIOLOGICAL AND HISTOCHEMICAL ANALYSIS
24 May 2019 - 03:02 pm (2 year ago)
Content Language : English
Heavy metal treatments using Hg(NO3)2 and Pb(NO3)2 effectively induced growth decrease of
five species that was used in this experiment (Branchiaria mutica, Cyperus kyllingia, Ipomea aquatica,
Mikania micrantha, and Paspalum conjugatum), but the decrease was far higher in Hg than in Pb
treatment. Hg and Pb treatment caused dramatic increase in leaf MDA content, which was associated
with the decrease of chlorophyll content significantly. There was a close negative correlation between
the increased of MDA and the decrease of chlorophyll content in all species. Only Hg treatment that
induced higher proline content in the leaves of threated plants. Photosynthesis analysis showed that
only Hg treatment that reduced photosynthetic rate dramatically under different photosynthetic photon
flux density suggesting that heavy metal Hg until 0.5 mM caused the damage of photosynthetic
apparatus almost all species. Almost all the species were tolerant to Pb treatment up to 0.5 mM except
M. micrantha, while only C. kyllingia and P. conjugatum were tolerant to Hg treatment up to 0.5 mM.